Wage & Hour Issues Attorney
Contact Our Proven Woodland Hills Employment Lawyers Today:
(818) 918-5522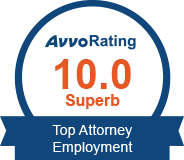 At the heart of each employer/employee relationship is wages: Employees are expected for perform work in exchange for fair pay. Unfortunately, these relationships are not always honored and many workers find themselves shorted by employers who treat them unfairly. When this happens, often the worker's only recourse is to seek legal action.
At the Law Office of Payab & Associates, our skilled and compassionate legal advocates understand the hardships that workers face when confronted with an employer that refuses to properly compensate them. Our Woodland Hills employment law attorneys have more than 20 years of legal experience—most of which we have spent advocating for the rights and interests of California workers. We are ready to assess your wage and hour dispute and, if necessary, take an exacting and aggressive approach to recovering the wages you are owed.
Why Call Our Wage & Hour Lawyers?
20+ Years of Legal Experience
Tens of Millions of Dollars Recovered on Clients' Behalves
Over 360 Five-Star Reviews on Yelp, Google & Avvo
No Fees or Costs Unless We Recover Money for You
Employers don't always have the final say in these matters. Call (818) 918-5522 to start exploring your legal options.
How Do Wage & Hour Issues Occur?
Wage and hour disputes most often occur when an employee's position or work at a company pauses, ceases, or fluctuates. Too many employers believe they can use these irregularities to mask their bookkeeping practices and cheat deserving employees from the wages they deserve.
Wage and hour claims commonly involve:
Overtime
Termination
Meals
Breaks
Tips
Independent contractors
If you believe that your employer has failed to pay you the wages you deserved for hours worked, then contact our experienced advocates at the Law Office of Payab & Associates today. We're ready to partner with you on your claim and ensure that your employer's wrongdoing is vividly put forth before the law.
We can start with a free case evaluation. Use our online form or call (818) 918-5522 to request one with our team.